Author Archive
…between the UK & our cousins in the USA, is that they are more open to ideas.
It never ceases to amaze me how we tend to talk something down & almost kill it off before it starts, while across the pond the attitude is more about how we can try & make it work.
Even as the Global Economy takes a downturn, ideas still find a platform in the USA. No wonder o much of our homegrown talent runs off to the states & makes it happen, & most do rather well.
I am reminded of my trip to LA last November…while sitting outside in a bar sipping on an ice cold beer in Santa Monica, a van comes up to the lights in front of me, & low and behold it has 'The Cobra Snake' written on the side. At first I was a little jealous that i did not have a van with FATSARAZZI written on the side of it, & then I went into the thoughts of the UK & USA. It seems in the USA they embrace the kind of work that myself, Cobra Snake & many others do, while here they like you but it never really gets to that level.
Why is that ? What is it about us ?
Also in my case I am known so much more outside of the UK, which always is a big surprise & quite humbling.
I have put in the time & have a crazy body of work from all over the globe…I am not saying that each one is a winner, but there is, in my opinion a 65% hit rate of goodies over baddies…spilled milk you say, perhaps…but what does it really take.
Perhaps if I really want to make it happen, I must, like many others quit this country & take the risk & head overseas…NYC or LA…shit maybe even Berlin. Means giving up a lot ere at home, but hey if you want to make it, it costs…& we all have to pay the piper sometime.
Monday Rant Over.
Be Well.
When I was about 15 years old I had to do a project for History on the 2nd World War, & I chose to write about the 'Mighty Eighth Airforce'. Reason being is that my mother had this amazing book that always fascinated me called, 'The Mighty Eighth'. 1stly I could never work out why she had this book, but then she later explained it was for all the Pin Up artwork that decorated the bombers. Ok.
But in fact she was very true, this book had all the markings & decals of each squadron & had amazing detailed drawings of all the planes that made up 'The Mighty Eighth'. I don't remember much of what I wrote, maybe that is because being a feisty teenager, I did copy a bit of the text out of the book & claimed it as my own. But of course my teacher saw through all that & I do remember my D grade for my work.
The thing that has stuck with me all this time is 3 of the planes. 1stly my all time favourite plane the B-17 Flying Fortress. I love this plane, there is something about it. All those glass bubbles & their paint jobs. 2ndly the P-51 Mustang, I guess you could say that this was the Spitfire of the USAAF at the time, a great looking plane. 3rdly P-47 Thundercat, this was a burly fighter plane, but I really liked the shape.
It is a shame that I do not have the book as it would have been nice to show you some of the images I am talking about, perhaps I need to check in with Mum & see if she still has it in her book collection…I am hoping that she has, or is it lost & now I have to go hunt it out…I will do that as I would like to have that book.
In the meantime, here are some stolen images on my favourite planes…enjoy.
B-17 Flying Fortress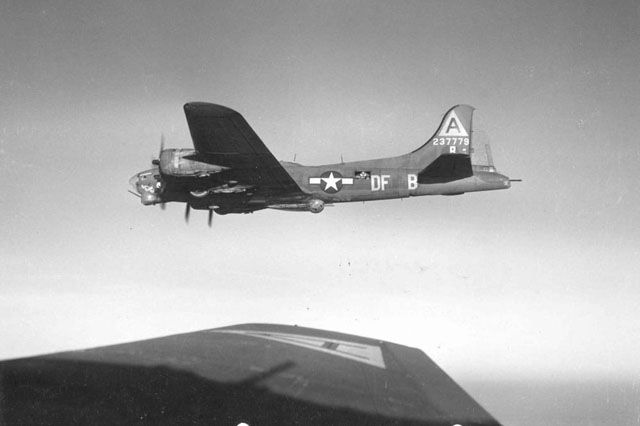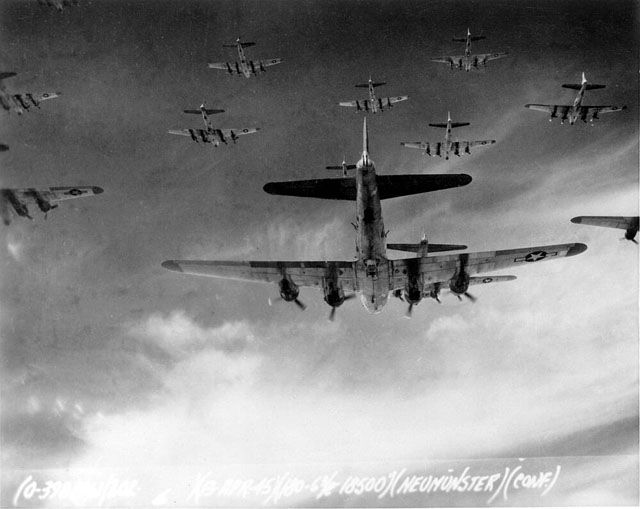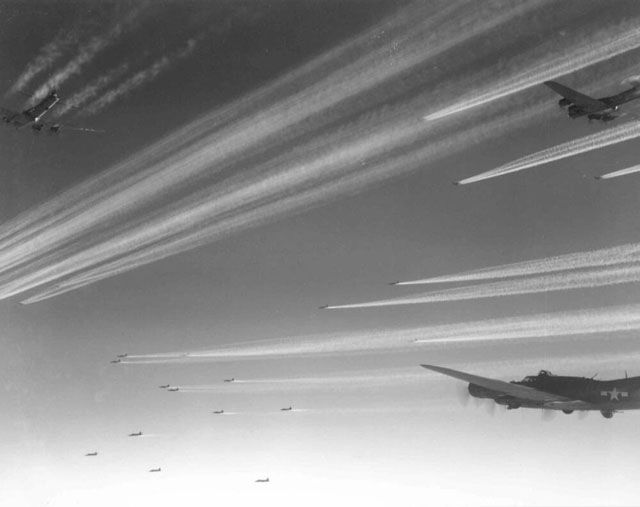 P-51 Mustang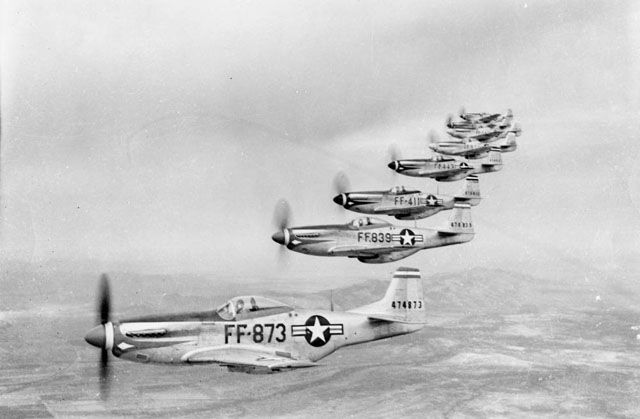 P-47 Thundercat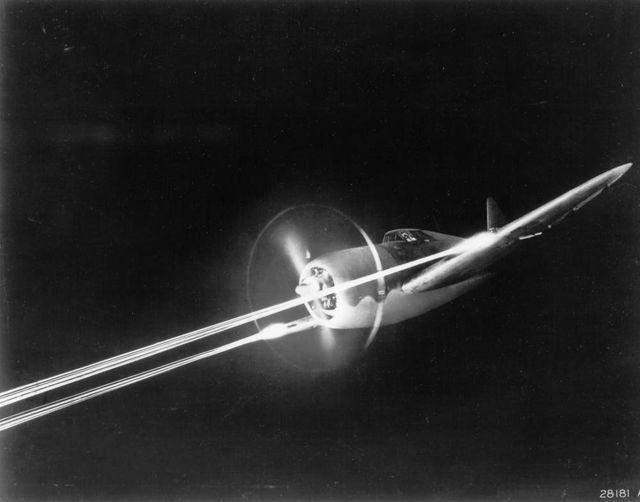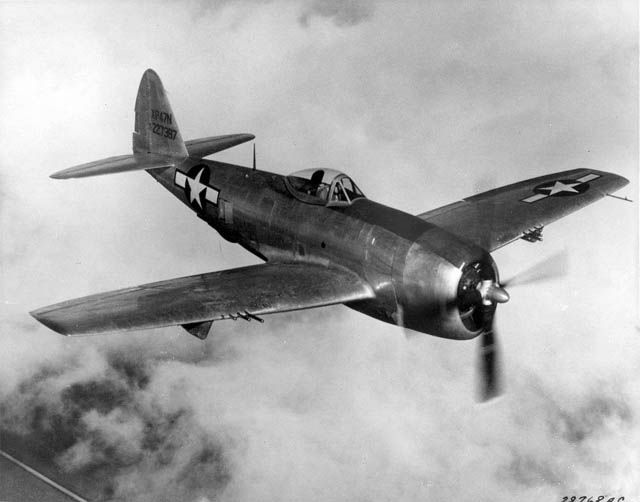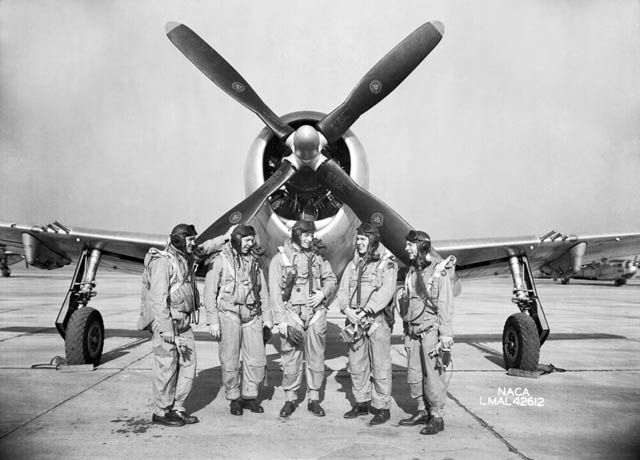 Be Well.
There was a little gathering at the Owl & the Pussycat over the weekend, & a few members managed to get down & sink a few jars…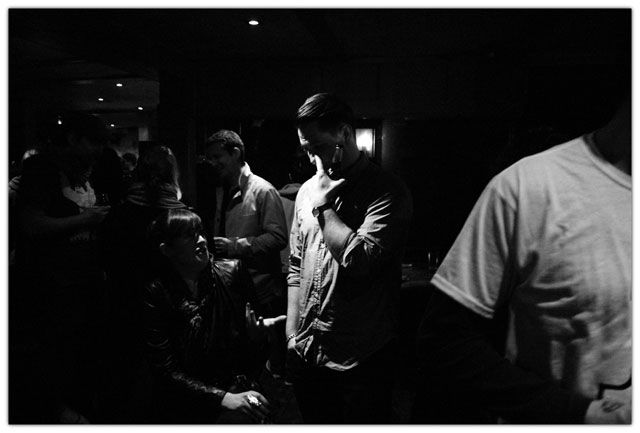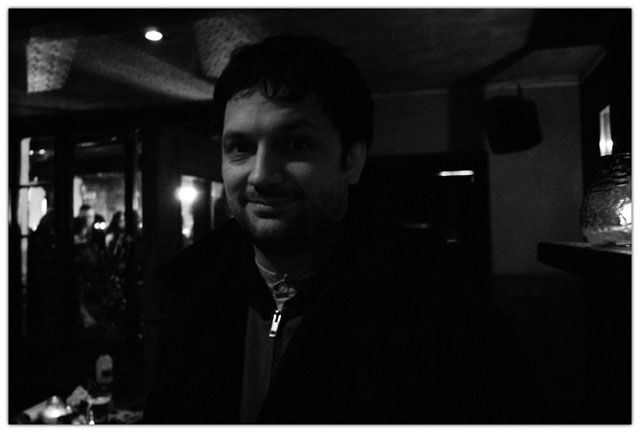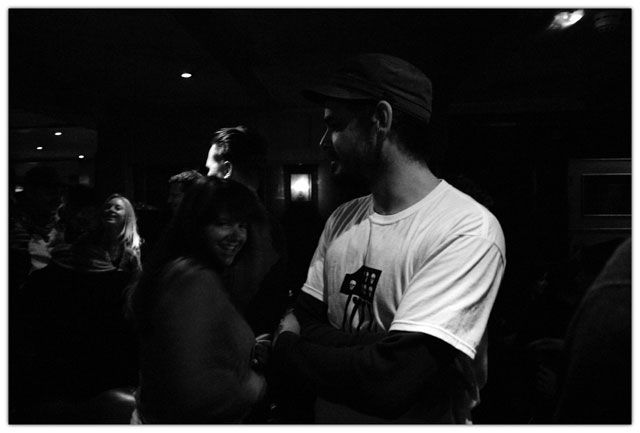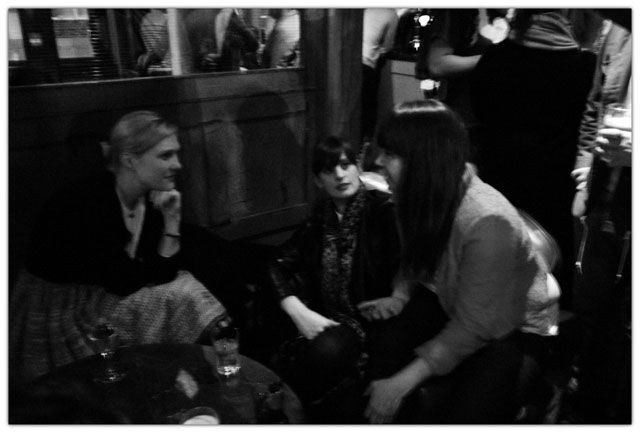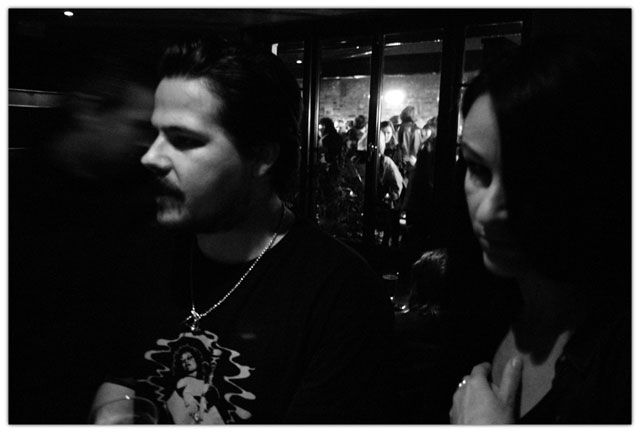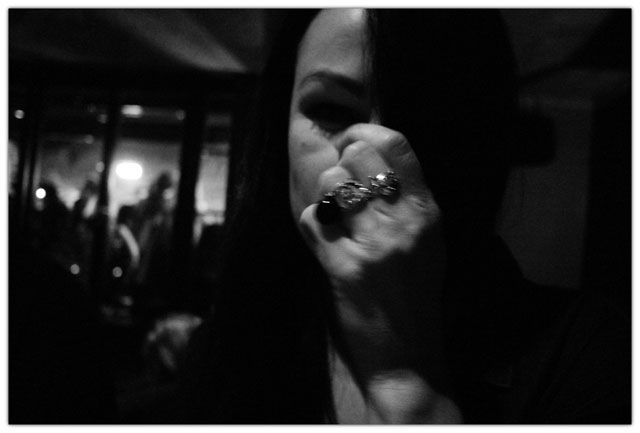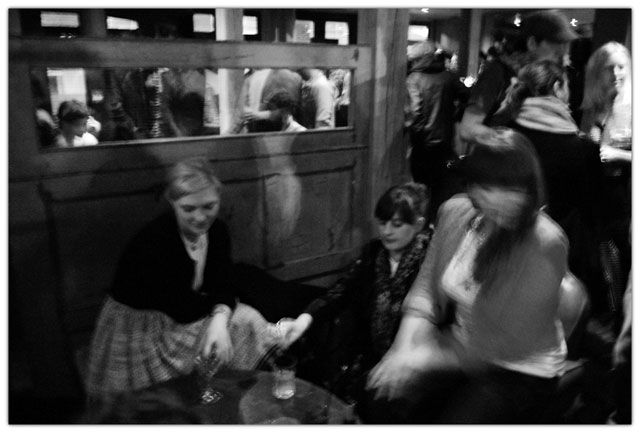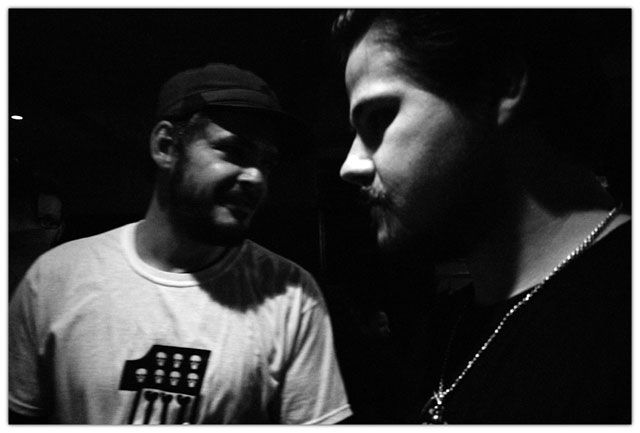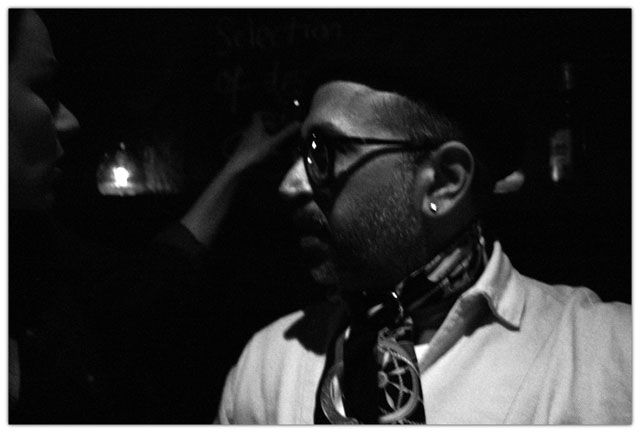 Until the next time…Look to the Trees…
Be Well.
So being back in the Garment Business is ok…I will not say it is fun, & I am ecstatic to be back, but it has it's moments…I will say that.
I am constantly reminded however, how much I do hate the production game. But as I & many others know, if you get it right it is all gravy & the cashish allows you to do all that you want when & if you have the fucking time to do it.
So this week I was in Paris again…2nd time in 2 weeks…this time I was there to look at Fabric. I need to source some fabric that was urgently needed. So there I was on the train heading to Paris & Premiere Vision, & Texworld.
2 completely different shows.
Premiere Vision is quite a bit more stylish, in fabric & peoples general appearance. Everyone is working their look, well not everyone but a good 90% of everyone there has a look worked out & they strut that stuff real fucking hard. On the menswear side of things there seems to be a lot more of the Pink feel about it…no not homophobic at all, I am just saying it as it is. It is a bit of an eye opener on hetrosexual behaviour, it is always a bit strange when a man looks at you & kind of undresses you with his eyes. Make me think about how many times I have done that to a woman, & no doubt the women have a bit of the same feeling. But at the same time, being a bit of an egotist, nice to be looked at…just wish it was more women doing it to me at the show than the men. Ok, ok…it was not a lot of the time…just 2 or 3 men…but hey that was enough to make me feel good & uncomfortable. Think I better shut up & kill this subject now.
There are some amazing fabrics available at Premiere Vision & you have to pay for them. Still one of my favourites is A-Girls from Japan…some of the best sweat & jersey fabrics that you will ever see…but so fucking expensive it is crazy. & Then there is the Cotton Mill Limonta…they make some great woven fabrics & a lot of the high end Labels use Limonta & their lovely fabrics…so so nice.
But all that was way to frustrating for me…so next day Texworld.
Texworld could not be any different. We are talking mills from China, Taiwan, India, Pakistan & Turkey to name a few…all for the Volume, Mass Market. The 1st thing that I did like about Texworld was that there was an Indian Food Stand, & yes all my brothers were there eating all that fine food. It was not bad.
The show is much more simple, but you can still find some amazing fabrics, but you have to buy 1000's of metres & the prices reflect this. Since i am know doing a lot more mass market product,it was good to go onto stands & say that I am looking to buy a minimum of 10000m of fabric. Talk about an attitude changer, they were almost ready to give me anything I needed & the girl on the stand ha hah.
Now if they treated me like that at Premier Vision…I may have taken them up on their offer, the girls on Limonta are rather nice.
But 2 days of just looking at fabric after fabric is just a mind fuck…I feel numb & tired…or I am just jaded & done it all before ha hah. Either way a mind fuck indeed.
One thing that did happen that I liked. I got to go to my friend Mario's new bar Flaq, & order Pizza from his other place La Drogheria (I did my show their last January), & not just any pizza, the Fats Shariff pizza. You know what it was pretty damn good…even with that egg thrown on it.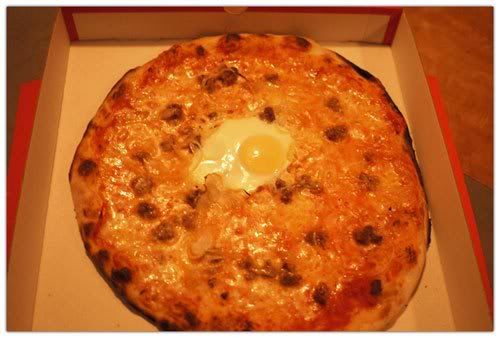 OK now back to the grind !!!
Be Well.
So have just found out that the Motherfuckers that we were using to front our office in Morocco have done a fucking runner & left us in a bit of shit.
I had a feeling that these people were a bunch of users, but no one would listen to me. I was wrong, but guess what I was so right & just like a little kid who gets their way I was so happy when I got to say that old expression, 'I told you so.' & my people had to take it.
It still makes me question the balls of people like this. How can they do it? How can they look you in the face & know the whole time that they will fuck you over. That criminal mentality has never been one I can get with. I understand it, but could never act on it.
Due to all the many movies I have seen I would like to find some wonderful way to get even, Mr Marsellus Wallace comes to mind, 'I'm gonna call a couple of hard, pipe-hitting N***as to go to work on homes here…I ain't through with you by a damn sight. I'm gonna get medieval on your ass…'
But as normal I will sit by continue on my merry way & allow Karma to take control of the situation, but sometimes Karma needs a push…you know.
I do wish at times that I could get Mafia on people & break a few bones to prove a point. I have some one in Paris that I could do that to, & now these 2 clowns in Morocco.
Ah well Karma it is.
Be Well
So here we are a few weeks into all these Wikileaks exposing this & that, & showing Governments true face & thoughts. While some may see them as shocking & a 'Threat' to our security, I see them as an insight that many of the people involved are human.
We shoot the shit on the daily & tell tale on a few, & even go far as gossip mongering. I find it quite refreshing that the powers that be apply their use of freedom of speech. That is what it is, people having open conversations about their observations & analysis on events & situations that they discover or find themselves in.
I think the biggest thing is the evidence of how this exposes what we already know, that Governments do not trust the people enough to be candid or honest. I am left to think that they assume we can not handle the truth, where as we can handle more of the truth than they give us credit for.
What a different world we would live in if all that has been revealed was in open dialogue & we truly knew where we stand. Perhaps there would be a bit more angst amongst countries & people, but at least we have an realistic view of where we are heading. Isn't freedom of speech one the supposed foundations of our so called Democratic Society.
I say learn from this & trust us.
Be Well.
Who fucking knows when it comes to Women.
I am just left with the thought that we men will never understand women. I just don't get it at all any more…not that I ever really did.
So been a single man near on 3 years & in that time I have had my fun & went out with a delightful lady for 6 months, but I will be honest I was a real assbag & that ended…& now, well lets just say, that bird has flown.
But while we are here, the way that certain women's minds work is Gods own private mystery. I find some women so vague & non committal, no matter how vague or to the point we as men can be…or should I just say, how I can be.
I like it when it is plain & simple…straight up no messing…tell it how it is, & that way everyone knows where they are, & you can step accordingly. How ever the few of the Fairer Sex that I have been speaking to of late…wait…Fairer Sex, who named them that…ok they might be Fairer on the eye, but hell they are not all Fair that is for damn sure.
So I am being mixture of Upfront, Cavalier & Honest…& it gets me no where. YOU never know where you are & you have no idea where you are going.
Maybe I am talking to the wrong women.
What the fuck is that ?
Why do we all have to play games…straight up & confident should be the order of the day. hell if you are not interested just say so, & fuck the vagueness. But then same as we, Women do like to have someone paying them attention & someone they can keep in their Rainy Day Bag.
Anyway…fuck it, just got to carry on init.
Rant Over.
Greetings& it has been a long time.
I was told that if you have nothing nice to say then don't say anything at all. However in this case…I have to say something.
In our industry people tend to have very short term memories, & especially short in times of economic stress. Perhaps it is only natural that it happens at these times as one is out to protect Number One & all & sundry can sit by the wayside.
But I am not that kind, I remember the good deeds of people whom have helped me along the way, & I tend to give as much as I can to aid the tension in said times. But of course when the time stretches a little, a gentle nudge is a need course of action.
So to all of you who are flexing theirs right now, & flipping the attitude…it's Ok, I have a wonderful friend that you might know that works at their own schedule, Karma. One can run, but one can not hide from Karma…myself included. this friend catches up with you eventually.
I am paying a debt to this friend right now, & I am happy to do so, & can almost see why this friend is residing with me. But the great thing is, is once you have settled with Karma, the balance is resumed…you just have to maintain it from then on.
Not easy, but manageable.
So rest easy you merry people, your attitude is a passing phase in the scheme of things.
Mantenga Negro
Greetings, it has been quite a wheil since my last post & for this I apologise.
So your childhood can hold you back.
What do I mean ? Well let me tell you.
When I was younger my father taught me many things, & one of the things that he did teach that I have a problem with today is, 'If you ask you don't get'
This was his way of in part trying not to make myself & my siblings into spoilt little kids by asking all the time for things that we wanted. But this was such a big thing for him that my self & one of my siblings feel that we are a little scarred by this in later life.
We tend not to ask for things & expect the best. This is what happened to us as children. We did not say what we wanted for Birthday's & Christmas for fear of not getting it. We dropped hints, & that seemed to work.
As we have grown & work has been a big part of our life we still both find it hard to ask for work, or pitch for new projects. Stupid I know, but that is how strong this mentality was fed to us. What we do in our chosen professions demands that you ask & pitch for projects that may not be in someone's mind. We both still find it hard to do that. & I assure you it is not a confidence thing, as we both are very confident & knowledgeable in our fields. It is just we do not ask.
Extremely stupid, because in contrary if you do not ask how the fuck are you supposed to know anything is out there. As much as this was thought to be a good thing in our childhood, the scars of this conditioning has effected both of us.
In contrast my youngest sibling has not had this problem at all. Being the baby, he could ask for anything & most of the time get it. Hence the man is rather a big success in the world of finance, & which in all honesty goes against much of what I believe in. Don't get me wrong, I do like money, but I do not like how big a gap there is between rich & poor these days.
Returning to my main point, it is quite frightening how certain things that happen early in life tend to stick with you & at times hinder your progress.
So I am trying to change my conditioning by Asking with the view to Getting.
Beware I may be asking you for something soon.
Mantenga Negro